It has been far, far too long since i last wrote anything.  It certainly has not been from lack of subject matter or interest… i just got busy.  Crazy busy!  Insanely chained-to-my-drawing-table- every-day busy.  Somehow lost the whole summer busy.  That busy.
Basically i got swallowed up doing the illustrations for the planet book (that will come out Spring 2011 – and will soon be getting it's own blog series) and that sucked up all my creative energy.  By the time i'd finished coloring planets and starry night backgrounds – plus an additional wealth of guest appearance background characters from history, science, math and the arts – all day (every day, for the past 3 months) i had no energy left for thoughtful literary musing, i just wanted to flop in front of the television.
Yes, i do that.  I'd love to say i went for long, introspective walks along the beach, or sat absorbed in classic literature (those quaint and curious volumes of forgotten lore we've all heard so much about), but no… i'd pour myself a glass of wine, pull out the chips ands cheese (or other junk food favorite) and watch repeats of all the alphabet shows: CSI, NCIS, SVU until bed.  That was all my poor battered attention span could handle. But all that is now behind me!
Well, okay, that's an over-statement; the planet book illustrations are indeed behind me…  but all that other stuff is still very much part of my routine, and i have always had the attention span of a flea – so who am i trying to kid?  Let's just say, now that the planet book illustrations are done, shipped,  and going thru the lengthy alchemy of becoming a finished published book it is time to return to the already finished published book that absorbed this blog for so many entries:  Fur and Feathers!
There are still a few blog chapters left to post describing the illustration journey that was/is  F&F, but before i resume that narrative i need to cleanse the mental palate (so to speak) and thought the best, easiest way was to list a few up-coming "Fur and Feathers" Book Signing/Promotional Events (descriptions of which will, undoubtedly, eventually become fodder for additional F&F chapters).  So…..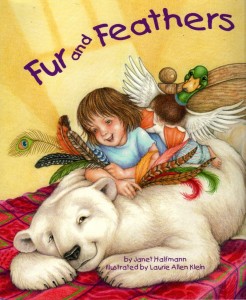 First Friday (St. Augustine, FL): Book Signing at Simple Gestures.  Friday, Sept. 3.   5 – 9
Florida Heritage Book Festival (St. Augustine, FL):  Children's Program at the Flagler College, Ringhaver Student Center.  Saturday, Sept. 25.  1 – 2  [NOTE:  My program runs from 1 to 2, but i'll be there all day, signing books and schmoozing at the Nature Nook table].
Maryville College Homecoming (Maryville, TN):  Little Scotties Activity Area – storytelling at the Maryville College campus.  Saturday, Oct. 23.  10 – 1
Micanopy Fall Festival (Micanopy, FL):  Book signing at the Nature Nook booth.  Saturday, Oct. 30.  Time to be announced (but i'll probably be there most of the day).
Ocali Country Days (Ocala, FL):  Book signing at the Nature Nook booth.  Saturday, Oct. 30.  Time to be announced.
Right Whale Festival (Jacksonville Beach, FL):  Book signing at the Nature Nook booth.  Saturday, Nov. 20.  Time – again – to be announced.
Now let's see what new stories i can generate!!!